Product Description
PRODUCT FEATURE
BIGPANEL® Insulated Systems have been supplied to various projects around in Indonesia.
The history of great number of successfully completed BIGPANEL® Insulated projects worldwide ensure we bring unrivaled experience and expertise to guarantee your important project will be completed to the highest International standards with minimal site disruptions.
BIGPANEL® Insulated Systems have these following main features to assure the superior product quality
SLIP JOINT®
The tongue and groove joint interfit achieves excellent thermal performance. The panel side joint can accommodate vapour or hygiene safe seals.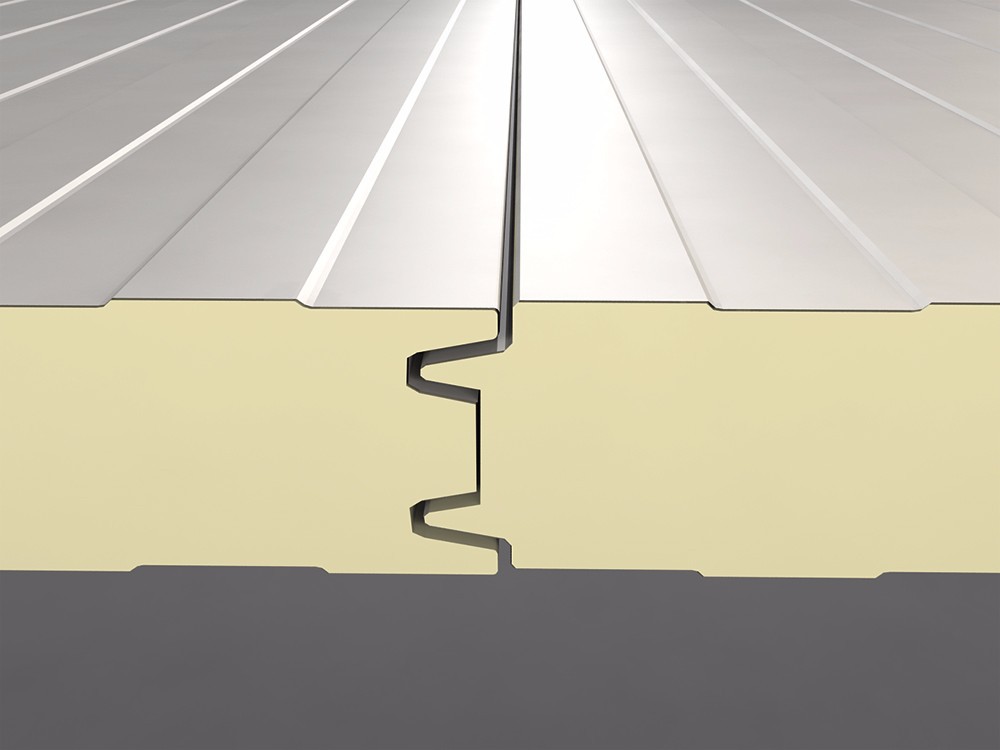 AIR LEAKAGE
BIGPANEL Insulated systems can achieves airtightness below 0.5m3/hr/m2 @ 50 Pa when installed to Sekawan Mandiri recomendations.
The Slip Joint® system increases joint strength, enables superior vapour barrier and panel lenghts to suit any project size. Joints will be capped and fixed with powder coated alumunium or folded steel flashing as necessary.

4 AVAILABLE PANEL CORES
BIGPANEL® Insulated Systems offer 4 different kind of panel cores. Fire retardant cores are self-extinguished Expanded Polystyrene (EPS), and Polyurethane (PU). For clean room, EPS with density of 18-20kg/m³ and 50 or 75mm thickness are usually used. PU with density 40 - 45 kg/m³ is more popular to be used in commercial cold room between 4-36m² while for industrial cold room or food processing plant more than 36m², EPS is more suitable due to the rigid construction.
Fire resistant cores are Mineral Wool qualityFibreboard (know as Flameguard™ Panel in BIGPANEL® Insulated Systems) and Polyisocyanurate (PIR). Mineral Wool is classed as noncombusytable as a building material with an excellent fire performance and has a melting point above 1000ºC, while PIR Panels simply chars in an event of fire. Properly installed PIR Panels can significantly reduce the serious risk of property damage and loss of business due to fire.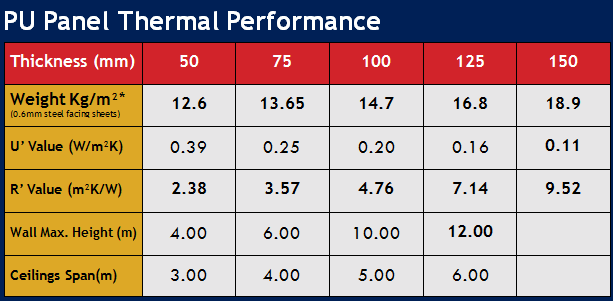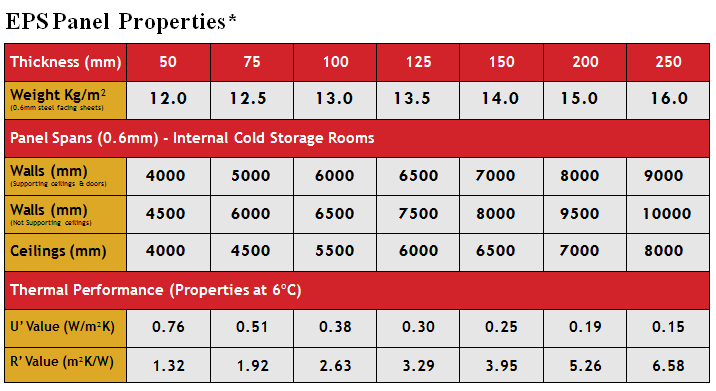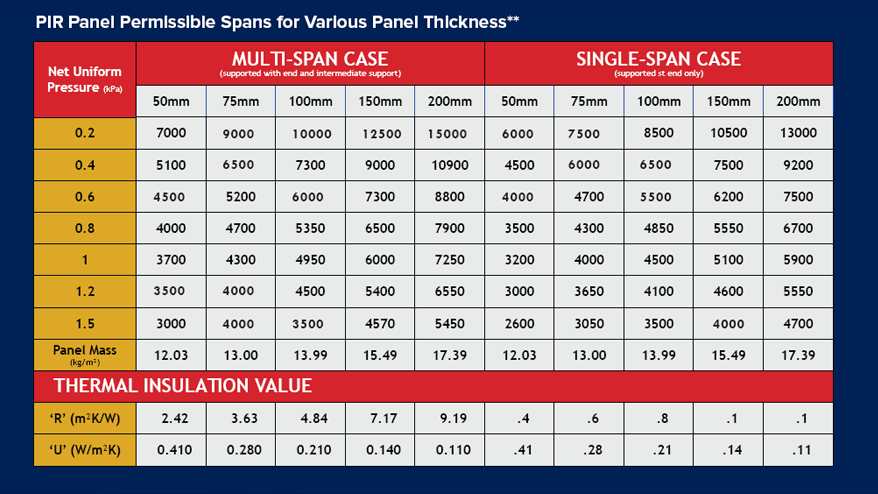 STEEL SKINS
Both steel skins shall be 0.6mm thick of high durability pre-painted steel with polyester coated Colorbond Antibacterial coatings with substrates G300S Z275 Food Grade which conforms to US Departement of Agriculture (USDA) laws and regulations.
Standard colour : Off White.
Available upon request:
- 0.15mm plastic film lamination for steel skin protection
- Steel skin with 0.45mm thickness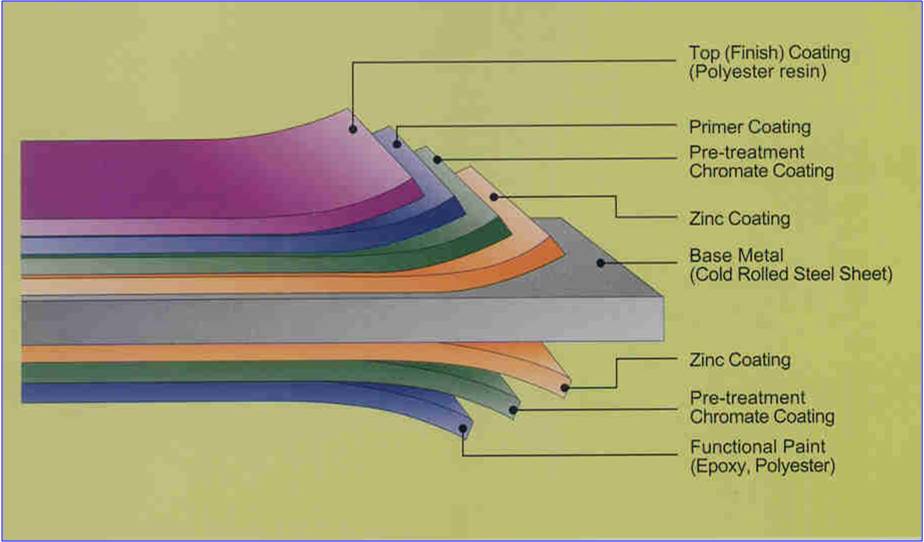 GLUE (EPS PANEL ONLY)
During EPS panel manufacturing, 100 grams per square meter of two compounds of Polyurethane Glue (Polyol and Isocyanate) are dripped on each inner side of the steel skin to ensure bonding strength between the steel skin and the EPS core. The glue is mechanically swiped and mixed before the panels go through a heated laminated press process. A glue test is conducted on the first 2 meters of produced panel and every 100 meters of panel after that.

ALUMUNIUM EXTRUSIONS
The high grade alumunium extrusions used in BIGPANEL® Insulated Systems is specially designed for a wide range of applications, such as clean room, cold storage and modular building. The use high grade Alumunium provide a more stronger, durable extrusion.
For clean room applications, the design of the extrusion is suitable to fulfill the requirement of good manufacturing practice (GMP/CPOB - Cara Pembuatan Obat yang Baik) as required by National Agency of Drug and Food Control (Badan Pengawas Obat dan Makanan RI - BPOM).

FAST, EASY, CLEAN INSTALLATION
Building cost of BIGPANEL® Insulated Systems may be about half of the conventional building cost. Slip Joint®, our simple but effective interlocking panel system, provide fast assembly erection and shorter construction time. It ensures panel to joint strongly and tightly to each other, reduces sound pollution, footing size and also might eliminate support structure.
The advantage of using BIGPANEL® Insulated Systems from construction point of views are:
- Panels are manufactured according to customer's need and order based on building structure,
- During installation, panels can be adjusted according to building structure,
- Easy adjustment using the same panels if customers would like to change the design of the room,
- All gaps between extrusion, panel and glass will be sealed with sealant to structurally strengthen support structure,
- Flexible during earth quake,
- Able to be used for high-rise building,
- Easy to transport and install,
- Small construction load, start at 12kg/m³ depended on the type of insulation material used, which resulted to
- Less construction cost.